With Taylor Swift leaving an encrypted message on her Instagram account and a subtle code on new single "End Game," fans are going through every fan made video and continuously changing the pictures to break the code.
Willow captures the essence of her show's vibe with a TikTok on Wednesday (September 21), serving as an official release. It's midnight when she uploads it for her followers to enjoy, and there's a fun feel to it with the phrase "Midnights Mayhem With Me."
The superstar singer/songwriter appeared wearing a mustard blazer in front of a brown crushed-velvet backdrop; she had a gold lottery-ball cage next to her that held ping-pong balls labeled with 1 to 13, representing each track on her bombshell album that is scheduled for release October 20th.
"I know I tend to drop hints and Easter eggs when providing information about new songs," she begins the clip, "but what I am here to defy, is that."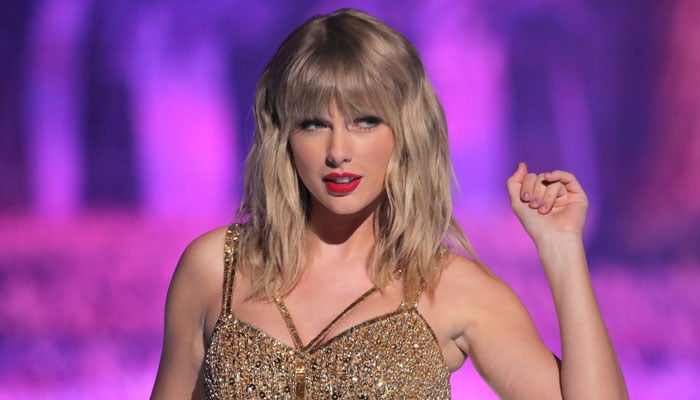 "Welcome to a new series I'm calling 'Midnights Mayhem With Me.'I am going to be using this technologically advanced device to help me generate an automated playlist of songs and titles with which my future hosts will announce track information in real time! By tapping into the realm of fate, we can create unique radio."
When asked to introduce herself, she piques the interest of her audience by talking about her favorite track from her album. Once she's revealed the title of "Mastermind," she inserts a call into her Bluetooth earpiece and puts it to her ear.
There's no hidden information in the teaser, but she doesn't really reveal much either. The teaser just tantalizes the audience by promising that it has more to offer.
For a taste of what the show is like, watch this video
As of now, there is no set release date for new episodes of the series, but she has a tendency to release them on midnight.
Before Wednesday night's performance, Swift was honored at NSAI's Nashville Songwriter Awards as the Songwriter-Artist of the Decade.
She gave a speech and performed her recent single "All Too Well" in Nashville to the delight of the crowd.